The Institute of Interfacial Process Engineering and Plasma Technology IGVP at the University of Stuttgart is dedicated to interdisciplinary and cross-disciplinary research and teaching in the field of materials sciences, life sciences, process engineering and plasma technology.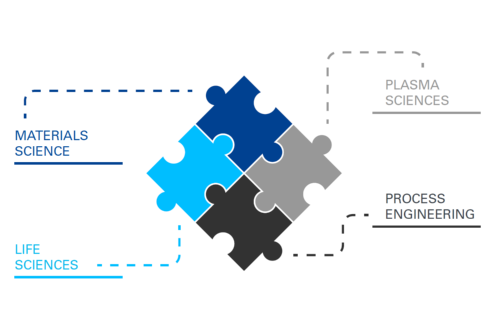 The IGVP is part of the Faculty 4 Energy-, Process- and Bio-Engineering and is structured in research in the departments »Interfacial Engineering« and »Plasma and Microwave Technology«. The institute has well-equipped laboratory and technical facilities both on the university campus and at the Fraunhofer-Gesellschaft in Stuttgart-Vaihingen.
The close cooperation of the IGVP with the Fraunhofer Institute for Interfacial Engineering and Biotechnology IGB enables a dynamic collaboration between researchers and teachers of both institutions.
Since January 2016, the IGVP is provisionally appointed by Prof. Dr. Günter Tovar headed.
Institute address
Pfaffenwaldring 31 / Nobelstraße 12 / Allmandring 5B, 70569 Stuttgart