The Summer Event takes place in July and is mandatory for all FUSION-EP students. Year 1 students will meet with their thesis promotors, and second year students will defend their thesis. There will be lots of opportunities for socialising with your fellow students, professors, and alumni.
Information for the FUSION-EP Summer Event 2023 in Stuttgart
The event takes place in Stuttgart-Vaihingen

Hotel:
B&B Hotel Stuttgart-Vaihingen
Schockenriedstraße 33 , 70565 Stuttgart, Deutschland
S-Bahn station "Vaihingen" (lines S1, S2, S3)

Venue:
Internationales Begegnungszentrum (IBZ) International Meeting Center
Robert-Leicht-Straße 161 (at university campus)
S-Bahn station "Universität"(lines S1, S2, S3)
Overview of Schedule:
Mon 10.7.
Arrival of students and steering committee in Stuttgart
Opening ceremony / students present their host cities and universities
Tue 11.7.
12 defence talks and 1 invited talk (U. Stroth)
Wed 12.7.
6 defence talks and 2 invited talks (M. Henderson and J. Jelonnek)
Graduation ceremony and banquet
Thu 13.7.
3 alumni/ae talks
Excursion
Departure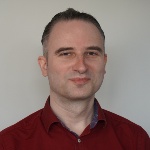 Carsten Lechte
Dr. rer. nat.
Leader, Microwave Technology