Welcome to Stuttgart
Dear ERASMUS MUNDUS students
This page contains some general information to help you get settled in Stuttgart. Jump to the applications section.
The date of your arrival is usually determined by the start of the German course, which starts on the first workday of September. You will stay until July or August, until you have completed your examinations.
In the winter semester, lectures start in the middle of October, after the intensive language course. If you do not speak German fluently, you have to take this course, and you need the ECTS points anyway. Information about the course can be found here. Note that for FUSION-EP students, there are no prerequsites and no fees.
The obligatory arrival date is usually the first weekday of September.The deadline for registration for this course is May 1st of the same year. In the summer semester, lectures start in April. Please tell us your planned arrival date as soon as possible. Do not delay your arrival for matters than can be dealt with in Stuttgart. Please refer to the academic calenar here.
For first year students, it is vitally important to get a German bank account, and to communicate this to Frank Janssens in Gent. You cannot receive your grant money into an account in your home country. There is a bank on campus where you can easily get an account when you arrive.
You must also contact our Office for International Affairs (IA) to get additional information about the university and housing. They will also work on your admission (Zulassung) to Stuttgart University. Everyone needs to pick up their welcome package from IA after arrival. It contains the necessary documents for your admission.
International Affairs Contact
Name
Bernadette Burger
Address
Universität Stuttgart
Internationale Angelegenheiten
Internationales Zentrum (IZ)
Pfaffenwaldring 60
70569 Stuttgart
Telephone
0049 711 685 68547

Fax

0049 711 685 68600

E-mail
incoming@ia.uni-stuttgart.de
WWW

http://www.uni-stuttgart.de/ia/
The IZ also has some general information for new students here.
Where to stay
Living expenses in Stuttgart are about 750 € per month. Student housing is available on the university campus in Stuttgart-Vaihingen (S-Bahn/Metro station "Universität"), where all your courses are going to be. This is the easiest solution and it is also reasonably priced. It is therefore highly recommended that you apply for student housing (see below). More information about the dorms is at https://www.studierendenwerk-stuttgart.de/en/onlinebewerbung-wohnen
Important notes regarding student dorms:
you are not given preference over non-exchange students, so apply as early as possible here https://www.uni-stuttgart.de/en/study/application/international-non-degree/erasmus/ (you do not need to be enrolled to apply)
only students are allowed to live in the dorms (no family)
student housing keys can only be received on weekdays (but you can try to arrange for someone else to pick them up via the welcoming service)
sometime in July/August, you must pay a security deposit and rent to secure your room. You must be reachable by email for this
you will have a standard room for one person on the Vaihingen campus. The stay will usually be from September 1st to August 31st in the following year, as you will have exams throughout August.
Finding a room on the free market can be very hard from outside! It may be more advisable to get short term accommodations in Stuttgart and then look for private accomodation. See this page for more information http://www.ia.uni-stuttgart.de/internat/studierende/practical/accomm/private/tipps.en.html
Short term housing (e.g. to bridge those few days between arrival and the start of your lease) is available at the student hotel or at the youth hostel:
The IA also has list of short term housing options: http://www.ia.uni-stuttgart.de/internat/practical/accomm/temporary/index.en.html. Especially the option of sub-leasing a dorm room http://www.studierendenwerk-stuttgart.de/en/short-term-rent is useful for terms shorter than a semester.
If you are doing your thesis work at IPP in Garching or at TEXTOR in Jülich, please contact your advisor there for information on housing.
Application forms
Do not fill out last year's applications. You will be informed by email when the registration is open.

As of this semester, a tuition fee for foreign students has been (re-)introduced. It will be covered/reimbursed by the consortium.
All applications are online or by email. All supporting documents must either be uploaded or sent by email to the coordinator, Carsten Lechte.
If you are NOT coming with an ERASMUS exchange, these instructions apply (choose "PHYSICS" as master): https://www.uni-stuttgart.de/en/study/application/international-freemover/index.html
Please refer to this guide from office for International Affairs (IA) Erasmus1718DSTUTTGA01.pdf
The following supporting documents are necessary:
A transcript of your most recent studies, i.e. either of your bachelor/master, or your first FUSION-EP year
A learning agreement
A proof of English language skills (minimum B2)
Your physics bachelor/master or equivalent diploma
1 picture (suitable for a passport)
Registration for the intensive German course
Your official FUSION-EP acceptance letter (

the one that looks like this)

If you already know German, your German language proficiency certificate
Courses
Your courses for the semester are being reorganised with a mobility element and courses at KIT Karlsruhe. We will also have a kick-off meeting before lectures start, where we will go through your time table together.
If you have more questions, do not hesitate to contact me.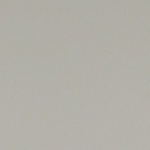 Dr. rer. nat.
Carsten Lechte
Leader, Microwave Technology