We use genome-wide methods to analyze cellular and microbial systems, in particular their interaction with the environment, e.g. in infection processes. For diagnostics we use microarrays with specially modified surfaces. The Institute is also involved in investigating the potential of microorganisms and enzymes for use in industrial biotechnology.
Main fields of research
Identification of biomarkers
Screening for enzymes and microorganisms
Microarray technologies
Interactions between microorganisms and surfaces
Host-pathogen interactions (viruses, bacteria, fungi)
Virus-based therapies
Synthetic biology
Development of cell-based assays
Cell-free protein synthesis
You're looking for? We offer.
We offer interesting topics for your bachelor, master and doctoral theses. Contact our group leaders directly!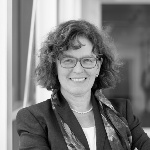 Susanne M. Bailer
Prof. Dr.
Coordination of Biological-Medical Interfaces / Associate lecturers