FUSION-EP (European Master in Nuclear Fusion Science and Engineering Physics) is an English language two-year Master programme in plasma physics and fusion research. It is a joint European ERASMUS MUNDUS programme of universities in Stuttgart, Gent, Madrid, Aix-Marseille, Prague, and Nancy, with associated partners in the USA, Russia, and China. Participants will study one year each in two different countries. Each year, a limited number of scholarships is available.
Information for the 2023 Summer Event in Stuttgart
Note: After acceptance into the program, the deadline for some local applications for registration, housing etc. is May 1st.
Information on The Study Programme And Events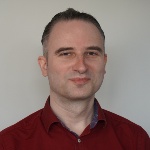 Carsten Lechte
Dr. rer. nat.
Leader, Microwave Technology